Little dove,
Happy July!!
I hope that you're enjoying all that is wonderful about summer.
Have you caught a sunrise yet? Do you listen to the crickets sing?
I'm loving summer so far! In fact, "Walking On Sunshine" is my theme song for it!
Why?
Well, for one, yesterday a car full of dudes pulled up next to me at a stoplight and I was totally having a dance party by myself and singing along to this song like I wrote it.
When I realized that a car had pulled close enough to catch this, I gave the dudes a nod and a look that said, "Yep, car o' dudes, I'm dancing and singing here because a girl's gotta dance when a girl's gotta dance. Carry on."
I guess this was funny because they all laughed.
This random dancing has become a daily thing.
The real reason for my theme song choice? Well, this summer has been ultra fast and slightly overwhelming but
           waaay sweeter than peppermint ice cream

                    and June was one of the best months of my life.
Chickadee, that's really a big deal because a few years ago, I would have let worry about alcoholic loved ones who aren't doing well squash my happiness.
When I announced the news that my novel will be published and available this November, I was overwhelmed by the kind notes and calls from friends, family and complete strangers who live on other continents! (Muchas gracias, Internet.) You see, my brilliant un-grownup friend Therese was so excited about the news, she featured me on her super adored website – theunlost.com. People sent me high fives and stories of their own dreams. It was such an unexpected, wonderful gift.
Now I'm even more excited about everything (who knew that was possible?!). I'm already quite busy with book revisions and marketing stuff.
What a dream come true. Yes, it feels good. Quite good.
La la la. Summer is here. Yeah yeah yeah. Sunshine, swimming and sweetness. Summer is here. La la la.
Okay, yeah, it's a good thing I'm not a songwriter. I'd be flat broke. I'll stick with Walking on Sunshine.
Summer-y awesomeness and random dancing headed your way, chickadee! How do I know? See the photo of the double rainbow at the top of this post? I saw this rainbow on June 21 here in Michigan and I made a wish for you.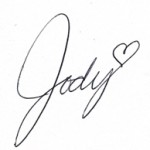 P.S. Thank you, friend of my cousin Carly, for capturing the awesome photo of the most amazing rainbow I've ever seen in my life!