Howdy, chickadee!
I've been staring at this for the last 20 minutes:
Yup.
The publisher of my novel has asked for a short author biography to be included at the back of the book.
Go ahead and take a shot at writing it, if you want.
Oh sure. Smiley face.
We're in the age of ultra short social media bios so this should be easy for me, right?
Umm…
Should be, except that I'm me and the over-thinking/over-analyzing department of my brain has invited itself to join the bio-writing committee.
Because, chickadee, this bio is forever! Aaahhh!
Daydream with me for a second.
It's 20 years from now.
Some chickadee picks up and dusts off the book from a pile in her grandma's basement.
A real printed book? Ha! So vintage!
She reads my name on the spine.
Hmm, who is Jody Lamb? Her name is weird.
She flips to the author bio page on the inside of the back cover.
What do I want this chickadee to know?
What, if anything, makes me un-ordinary and un-boring?
I'm just me.
Jody the daughter. Jody the sister. Jody the friend. Jody the pet caregiver. Jody the colleague. Jody the person you meet while standing in line at the ice cream shop. Jody the lady who stops to say hello because she just has to pet your dog.
And now, suddenly, Jody the author, too.
A blank Word doc makes an excellent place to stare and think.
Sweet you, who am I?
What is my FOREVER biography?
Besides being just another person among billions, what can I write about me and how I spend each 24 hours?
How do I sum up my life in 50 words?
Wait.
Is it even possible to write about who I am going to be 20 years from now?
Well, I might as predict my obituary.
Creepy! Eerie! Enough, Jody Lamb, with your nerves!
I know only this for sure:
If I ever spit out an unreal, stale answer to the who-am-I question, I'm in trouble.
I'm growing now and I'll be growing 20 years from now.
I am an un-grownup. Always will be.
Why?
I wanna.
My biography written today may be way outdated 20 years from now. Or maybe it won't.
What's most important to me is that:
My purpose is in my heart and I follow it.
I always know my purpose, even as it evolves, and that I'm living it.
I'm genuine.
I'm the same person to you, as I am to my family, friends, people I work with, strangers on the street, those who read my book and myself.
Can all of these people who come to know me (at varying levels) get a good look at my heart?
I sure hope so.
Am I the same girl who wrote in her diary about big dreams and having a positive impact on the world?
Today, yes. A few years ago, no. Back then, I was still figuring things out.
There comes a time in every one's life in which a decision is made to be you and follow your heart. Or not.
The choice is there, bright as the tangerine sun.
But the be-you route is often the much, much harder path because we're living in a world where it's so easy to lose yourself.
People carefully create a personal brand of themselves for their networks of friends on social media. They hang with the wrong sorts of people who make their shininess fade, fast. They let messed up or ill family members or other grownups warp or steal away our happiness.
I hope you always stay true to yourself and that you hold on to the knowledge that you have enough bravery when it gets tough.
And I hope you always make a point to have a clear understanding of who you are today and the kind of person you hope to be in 20 years.
And handle that with great care.
High five, little dove.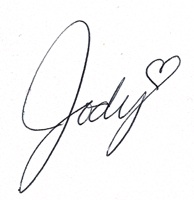 P.S. Thank you, Fenanov, for sharing the cool lake image and mwcarrutthers for the sweet cutie-pie in a rain jacket shot.