Hola, my marvelous little dove friend you,
Swaying trees, water, warm air, infinite sunshine – and a noticeable lack of stress and worries.
I'm thinking of an island.
Such a pretty word that instantly paints a beautiful picture in your mind!
Aaaah.
Let's just think about islands for a moment, shall we? (because, chickadee, I live in Michigan, where clouds have already exploded into swirling snowflakes and the wind has zapped away my skin's moisture through the tiny holes of my mittens!)
Okay, I'm good now.
There's another type of island. It doesn't share the warm, sunny, sandy goodness.
It's an "island" in the grey, in the dark – a terribly lonely, isolated place – where you end up when you've lost hope, when you're gloomy, when you're so, so sad and you may not even realize it.
I've been there a few times during the toughest times of my life. Maybe you have, too. It's awful! It makes me feel so separated and isolated from the people and the things that used to make me feel happy. I feel so alone, even when surrounded by people.
No one plans to go to this island. It just happens when you add a cushion of space that grows between you and your friends, your family and anyone who could help you.
Maybe you stop talking to your parents. Maybe you cancel plans to hang out with friends. Maybe you quit watching TV with your little brother. Maybe you go straight to your room.
Or maybe, suddenly, you feel like you're ridiculously fake to everyone. I know all about that pasted-on smile business. Maybe you have to remind yourself to smile, to make a joke, to be the you everyone's used to because you don't want them to know how you're really feeling.
Either way, if you don't communicate how you're feeling, one day, you'll wake up on that island in the dark and you might not even be able to see the shore anymore. Everyone will be so out of touch, they won't be able to see what you're going through.
Maybe you'll leave little hints for people – as if you're scribbling about it on a tiny piece of paper and sending it off in a bottle – hoping people will see it, understand your situation completely, come to your rescue and fix up your life in one swift, kind act.
During my high school years, I resented my parents for not just getting it already – but I'd stopped communicating about the big, important stuff and they had no idea what I was thinking or feeling.
And few years ago, when I was feeling really down, I couldn't pretend anymore. Finally, people started to notice that I didn't smile so much anymore. I was off on that island in the dark for a whole year before I even realized it.
Chickadee, I hope the only island you'll ever know is the happy, sunny kind.
Hold onto hope. Ask for help right away if you feel unsafe. Be an un-typical teenager and share how you feel to a smart, kind grownup you trust. Communication is powerful.
An island in the dark is no place for someone as extraordinary as you.
Have a fantastic week with lots of sunshine.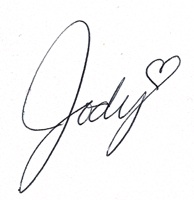 P.S. I hope you're having a happy holiday season. Did you know that the holiday season is said to be the most stressful time of the year for MOST people? There's very little downtime and it's so hectic! Among the merry things happening these days, if you feel yourself becoming stressed, please remember that you're not alone. Hope!
P.S. #2: I'm so happy that Easter Ann Peters' Operation Cool is off the world and into the hands of many young people and others (including an American soldier stationed in Afghanistan!!). I still greatly appreciate your help in spreading the word about it. Click here to learn how one minute of your time can help me help kids. Thank you!