Hey you, magnificent you!!
I wasn't really ready for preschool. I cried every morning for a month and begged my parents not to make me go there again.
The classroom felt as unfamiliar as a jungle.
At one point, I recall, the principal had to literally pull me from my mom, just to get me through the doorway and into my chair.
The kids were meanies, I told my parents, even though they hadn't actually done anything mean to me.
I knew they weren't meanies. I just feared those kids wouldn't like me. I let my own insecurities affect the way I viewed them. I preferred the comfort of my home with my toys and my story writing – where I didn't have to worry about people liking me. And, gosh, one of the best things about My Little Pony ponies is that they like you, even if you sing out of tune.
Aside from my cousins, I didn't have much experience playing with other kids and, well, I guess didn't know how to make friends.
I feared I'd get left out like Rudolph. Seriously, I thought that reindeer games were a real thing and they were played by school kids, too, though invented by reindeer. I worried that I wouldn't even know how to play the reindeer games, even if I asked me to play. For real.
I thought I wasn't cool or funny enough. I didn't think there was anything interesting about me.
So I was ultra quiet and shy to the extreme.
The others kids probably thought I was unfriendly so they didn't bother inviting me to play. I read by myself in a corner of the room but I was really just observing everyone around me.
One October morning, during music time, at the teachers' urging, I picked out a triangle from the instruments basket but it slipped from my fingers…
BAMN!
It hit the tile with a sound so startling, I thought the walls were crumbling down.
One kid winced and another kid put his hands over his ears.
I dropped my face into my hands and wailed.
My hands were soaked before the teachers reached me.
"Now how am I going to make friends?" I thought. "I dropped the triangle and scared them!" It was a serious, four-year-old panic attack.
The teachers called my mom because they couldn't get me to stop crying and they couldn't understand why I was so upset.
"You see, she gets a little nervous around the other kids," my mom explained for the hundredth time.
The next day, after the principal ripped me from my mom and escorted me to my seat, I cried again. I couldn't stop it. I put my face in hands and wished with all my might that I could zap myself back home.
Then I heard someone else nearby. Crying? It was faint at first and then full-out crying.
"I wanna go home!" said the kid next to me with tears rolling down his cheeks.
The teacher sighed, looked down at me with a tight face and said, "You've made So-and-So cry now, Jody."
"I don't want to be here either!" the kid shouted to his shoes.
What? Someone else missed home, too?
My crying turned into a sniffle – fast.
I felt bad for reminding him that he didn't want to be there.
There was no point in crying, I realized. I'd be in a classroom for a few decades, no denying it.
So Crying Boy and I became friends.
Soon, we made a few other friends. They liked my big imagination – once they got me talking.
That's the power of realizing that you're not alone.
Whatever you're going through, whatever you're fearing, many other people are, too. Some have it much worse than you do, as hard as that might be to imagine.
The very first time I went to an Al-Anon meeting (Al-Anon is a place where family and friends of alcoholics and other addicts get together to talk and share their experiences) and heard familiar tales so similar to those in my life, I was shocked.
Chickadee, at that meeting room table, I found insta-feel-better-ness. So unexpected! So awesome to an unreal level!
I thought, "I am not alone. These people have learned how to cope. I will, too. Life is going to be better."
That set me on the path to understand the power of hope and to take much better care of myself.
Life is always going to drop you into jungles. The good news? You are not alone.
Have a super marvelous-o week, little dove!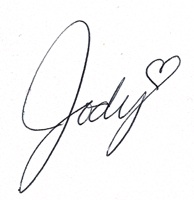 P.S. It's December? Whaaat?  Fastest year ever.