Hey you, chickadee!
Did you know that for most people, the end of the January is their least favorite time of the year? Everything just feels like, well, the middle of winter. There's daily grumpiness everywhere! It's more contagious than that awful 10-day cold/flu that's spreading around these days.
Here are seven ways to make your day rock a whole lot more:
1. Listen when people talk.
Maybe you've heard your BFFL rant about your math teacher a gazillion times and maybe your little-kid neighbor's recount of his Disney World trip just won't end.
Remember that this person believes you're important enough to hear about a piece of his/her life. Every interaction is meaningful; a story shared is never wasted for you never know if it could be his/her last. How could a last chat ever be a bother?
Throwing in a distracted uh-huh every now and then and thinking of something else isn't cool at all. So, listen, look people in the eyes, ask questions and be engaged. Odds are that this attention will lead the conversation into something more interesting and they'll appreciate you even more because everyone wants a friend who listens, right?
2. Compliment when others are finding flaws.
Okay, so, us chicas are especially guilty of letting our personal insecurities frame the way we view classmates, teachers, celebrities and even strangers we pass walking down the street. By looking for and recognizing flaws in other people, we're totally missing out on the joy that comes from seeing the good in people! It's a lot more fun to see goodness than flaws so why do we look for negative things first? We're insecure! It makes us feel better about ourselves to recognize others' imperfections.
I have trained myself to look for the good in people and you know what? By first finding the good, even when it's sort of buried beneath a whole lot of flaws, it affects my whole interaction with these people in a really positive way.
If you hear someone picking out the flaws in others, mention something positive. For example, when someone announces "She's not that pretty" and before others have a chance to agree and cite all of the reasons why the girl in discussion is not that pretty, follow it up with something positive about her like, "Did you know that she volunteers at the children's hospital every Sunday?" Okay, so, yeah, that's probably not that common but you get the idea.
The conversation will move into a positive direction and after a while, people will come to appreciate your upbeat view. It's a whole lot more fun to be around someone with a rosy outlook than someone who always has something negative or gossipy to share about everyone.
3. Enjoy the little things.
Some days, it's hard to feel ultra grateful for little things when everything feels rotten and unfair and seriously, everyone else's life is waaaay better than yours.
But recognizing and loving everyday things can help you feel better such as:
music (especially that one new song that was totally written for you!)
thinking that you're going to be late but then you're not (oh isn't that the best?)
sunny skies, even when hace frío!
finding the lip gloss that you thought you lost in your coat pocket
your dog's happy dance when you return home from school
Note: If you're in a really bad situation at home or at school or elsewhere, it's impossible to enjoy the little things. If you feel unsafe, you have to tell a grownup you trust and get help. It's your responsibility to step up and do that.

4. Drink up what really, actually, 100 percent for sure gives you wings.
An energy drink does not give you wings but here's what does:
Hope!
It's powerful, miraculous, life-changing belief in the goodness of tomorrow. That's what gives you wings to get help and fly away from bad situations, take good care of yourself and make your dreams come true.
5. Be bold. Try something new. Work on your legacy today!
Legacy's a word often reserved for tributes to celebrities and athletes but you have the power to leave a crazy awesome legacy in your world.
Back in school, I remember a classmate explaining that she didn't try out for the school's sports teams or audition for drama club productions because none of her friends were into that stuff. Whaaat?
Be you for goodness sake.
Hockey superstar Wayne Gretzy said it best: "Statistically, 100 percent of the shots you don't take don't go in."

6. Spread the love.
I don't mean you should march up to your crush and declare that you're soul mates. Totally embarrassed for you just picturing that…
Ready for the cheesiest thing I have ever written? Love is being good to everyone – even those annoying kids who act like they're four and the punky kids who are one screw-up from being arrested.
Seriously, little stuff you do can affect someone's day, big time. Why? Because you are awesome and unique – and people really care what you think of them. So, smile. So, decide that you really do not need to roll your eyes to express your annoyance. So, walk away when your friends are in a gossip fest.
7. Focus on today.
My whole life, I've had a problem with worrying, a.k.a. predicting and preparing for everything bad that could possibly happen (it's a common problem for kids who grow in families with alcoholics). I'm so much better about this now but boy, for a while, those what-ifs were so overwhelming, I could hardly enjoy today.
"The best thing about the future is that it comes only one day at a time." – Abe Lincoln
Make today the best you can and focus on that. And when tomorrow comes, do the same.
Have a marvelous week, chickadee!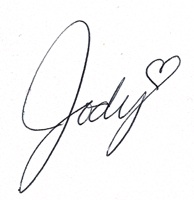 P.S. Thanks, Sanna Pudas, for sharing the cat photo.