Hi ya, chickadee!
This post is in honor of Children of Alcoholics Week (Feb. 10-16) and everyone affected by alcoholism in their families.
I even made a video version of this post!
I'm 30 years old. On each of these 11,000 or so days I've been alive, I've been negatively affected by alcoholism in my family.
Alcoholism has nearly killed some loved ones and it remains a widespread problem today.
When I was young, no one spoke of this. I certainly did not share this secret of outside of my family, of course. I worked hard to keep it that way, often covering up and lying about it. I thought that these "drinking problems" were unique to my family. I thought I was alone. I was so, so ashamed.
These alcoholics caused me a lot of worry, pain and terribly tough times. I am stronger for it but I wish I'd known earlier what I know today.
That's what's so awesome about being a young person in 2013: technology! You have opportunity to learn how others cope with similar problems.
Here are seven major things you should know:
1. You're so not alone.
One in four American kids lives with at least one parent who's an alcoholic. A quarter of the kids in your class, on your team, in your neighborhood – yes, they're going through this, too. That statistic from the National Institute on Drug and Alcohol Abuse doesn't count those kids whose parents are addicted to prescription or illegal drugs.
Bottom line? You may know as many people going through struggles in their families as those who are not.
2. You haven't and you can't cause your parents or other people to drink.
Regardless of what an alcoholic may tell you, you can't cause someone to drink or drink more or stop drinking. Alcoholics drink because they're addicted. When they're disappointed in themselves, they blame others for their decisions.
"Hast Thou Considered the Tetrapod?" by The Mountain Goats
3. You can't cure it. You can't control it. You can't make them stop drinking.
I tried everything to stop the drinking. I poured out drinks and worked to prevent things from happening that I thought would cause stress and lead them to drink more. I was the perfect, well-behaved student. The hero kid. When that didn't work, I did the opposite. I looked for negative attention. I went to parties and took a few steps down the path that my alcoholic loved ones did. I thought, "They'll see that they're a bad influence on me and then they'll stop!"
That didn't work. I wrote letters. Begged. Cried my eyes out.
No matter what I did, they drank. Click to tweet this.
Not only did I waste my time and stop taking good care of myself, I actually often prevented my alcoholic loved ones from realizing that they needed help.
Finally, as a grownup, I learned that alcoholics only stop drinking if they accept that they're addicted, that they need help and then get it.
4. You have one ultra-critical, top-priority job in the world.
Your responsibility in life is to make sure you're safe, healthy and happy. That's it. If you do not feel safe, you need to ask for help. If you're worried all of the time, you need to ask for help. If you do not feel hopeful about the future, you need to ask for help.
That's a hard thing to do; it's scary. But your situation will not improve on its own. You have to take care of yourself – and you'll be so glad that you did.
5. Ignore stupid grownups.
So it turns out that there are a lot of stupid grownups who like to squash young people's dreams with their negativity. They are dream squashers because they're full of regrets about their own lives. Listen to those who tell you're going to make your dreams happen. Your talents and experiences are not by chance. You are here for an important reason. You don't have to go down the path that your family members did – and despite whatever challenges come along when you're at that fork in the road, you'll pick the different route. You will break the cycle. Amazing YOU! You're going to grow up and have an extraordinary life. Believe it!
6. School yourself.
When I was 21, I finally marched myself to the library and studied alcoholism (this was before google was a verb!). I was completely blown away when I discovered how common alcoholism is. What my family called "little drinking problems" were actually severe cases of alcoholism. I learned that the more addicted a person becomes, the harder it is for the person to stop. Their brains change. They need help. They need counseling and doctors. I learned that this a widespread, global problem and I didn't feel alone anymore.
School yourself about alcoholism:
7. Help is there.
Talk to a grownup you trust such as another family member, a teacher or a counselor about what's happening at home.
Also, consider:
Alateen meetings
Alateen is a support group program for teenagers affected by a relative or friend's drinking. It is part of the Al-Anon Family Groups® organization for family and friends of alcoholics. Alateen groups meet in the U.S., Canada, Puerto Rico, Bermuda, and worldwide in community centers, churches, schools or other suitable places. It's a safe place to go every week to relax and be yourself among friends who have alcoholic loved ones, too. There you can let your guard down, share about what's happening in your life or just listen. You can find a meeting near you by calling 1-888-4AL-ANON (1-888-425-2666) Monday-Friday, 8 am to 6 pm ET.
ChildHelp USA Child Abuse Hotline
If you do not feel safe, at any time of the day or night, please, please call this number and a counselor will help you: 1-800-422-4453. Professional crisis counselors serve the United States, its territories, and Canada.
Children of Addicted Parents & People (COAP) online community
This UK-based non-profit organization has an online community for "young people living with a family member's addiction to drugs, alcohol or behaviour such as gambling": http://www.coap.org.uk. It's 100% anonymous. "COAP provides online message boards for anyone aged between 7-30 years old to write about parental and family addiction. The trained mentors and other online members have the chance to reply and offer support." You can read stories from other people who are going through tough times or share your own stories.
You deserve safety and serenity.
You are in my thoughts and my prayers. You inspire me.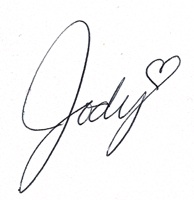 P.S. Grownups, this Children of Alcoholics Week, on behalf of the millions of children worldwide in the arms of the addiction cycle, let's move.
Here's how you can help:
Educate people about what alcoholism is and dispel misinformation by speaking about it more openly with friends and family. Share your books and links to your favorite sites.
Talk about it openly among your circles. How have you learned to cope? What do you wish you'd known before?
Listen, really listen when people share their stories.
Write about how you've coped on your own blog or offer to write guest posts on established blogs.
Post links to helpful articles on the subject on your social media accounts.
Attend Al-Anon meetings. There are people who need to hear your story.
Contact your nearest substance abuse treatment center and inquire about volunteer or speaking opportunities.
Write articles for your local newspaper and alert your local events calendar editor and Patch.com when there are substance abuse-addiction-related seminars in your community.
If you know respected authors, musicians and athletes who can reach larger numbers of people, ask them about championing the cause.
Follow the National Association for Children of Alcoholics USA, National Association for Children of Alcoholics UK and Children of Addicted Parents and People (UK) on social media.
Something exceptionally positive can come from our experiences. Your contribution to the growing momentum with this cause has great power. Perhaps you'll reach someone before they have to know the cycle well at all. Thank you!
It's so awesome to witness momentum growing with public awareness related to how kids and families are affected by alcoholism. Check out this video promoted by the National Association for Children of Alcoholics (NACoA) – UK:
Like this version of Sam Cooke's classic? You can buy it on iTunes; proceeds go to the NACoA UK.
***
Jody Lamb is the author of Easter Ann Peters' Operation Cool, a novel for tweens, about friendship, fitting in, parental alcoholism and the power of hope. Her experience in a family with alcoholics has made her a passionate advocate for children with alcoholic loved ones. Connect with her on facebook, twitter and Google+. Sign up for weekly email updates here.