Super marvelous-o, fantastica little dove you!
It's almost the end of February?! How about that for a fast winter?!
I like bad advice. Really! Bad advice can actually be more helpful than obviously awesome good advice. Why? Because it will make you think and it will strengthen your confidence in the good advice!
Here's the worst advice I've ever received from grownups:
1. "Just be normal."
Normal doesn't exist. People are weird. If you meet someone who seems completely normal, they're just really good at hiding their weirdness.
Families are screwed up. If you meet a family that seems perfect, you just haven't been on the other side of their front door long enough.
If I'd listened to this advice – basing every decision about everything over whether people will think it's normal or not – I wouldn't have written a book. I would not own poodle slippers. I wouldn't dance randomly in public. I would not learn of people's life stories while standing in line at the grocery store.
2. "A job's just a job."
That's what people always say when they complain about their miserable workdays. I wish people would think about what the wise, tall man, hat-loving Abe Lincoln said: "Whatever you are, be a good one."
My sister knows well the line I've repeated to her a gazillion times (usually while pointing to the stacks of clean laundry she doesn't put away): "If you're going to do something, do it right. Otherwise, there's no point."
3. "There are plenty of fish in the sea. Pick one!" Never settle for just any fish from the sea. No, he/she must be someone as rare and as weird as you! Doesn't that sound better than spending the rest of your life swimming along without much connection with or true love for the fish beside you? I mean, life is tough – but with the right fish, you'd hardly notice the fish turds floating around you. Chickadee, true love lives. I've known too many people who rushed and regretted – and so many others who got it right. Smitten. Head over heals. Yep! Don't feel rushed to get the seashore with a fish pole. Just be you. Live a full, awesome life and make your dreams happen.
4. On the subject of dreams: "It's not worth it. You know how many people are trying to do what you're doing?"
#*$&! This fires me up! It's like nails on a chalkboard + the emergency broadcast testing radio beeping + someone hocking a loogie all at once. I was told countless times my writing was pointless, that I am not good enough and that I'm "such a time waster."
Believe you can do it and you will. It's what you were meant to do. There's not a chance it will be easy but you already know that. Dream it. Do it.
5. "Don't be a wimp. Tough it out."
I have a giant pink scar on my left elbow because someone told me I was being a baby and didn't need to be rushed to the ER after I slipped and cut my elbow open while running up my grandma's front steps in the rain when I was young. I do not like this pink scar. It bothers me. I always think about it when I'm summertime sleeveless. What happened to your elbow, people wonder aloud. The story is lame – so I like to just avoid it.
Your job in life is to take good care of yourself. If you're in pain, if you're not safe, you know best. Sometimes you really have to insist to the grownups around you that you need help.
6. "You're just one person. You can't take on the world's problems. Why do you worry for people you don't even know? That won't do any good."
A proper response would best come from Mother Teresa herself with a flick to this person's head – except that this is partly good advice. Worrying, correct – it doesn't do anybody any good. But every awesome movement of goodness began with one person deciding to do what he/she could to impact a problem.
7. "This super hot sauce with a picture of a guy with fire coming out of his ears isn't that spicy."
It ALWAYS is.
What's the worst/best advice you've ever received? Let me know in the comments below.
Have a marvelous-o week!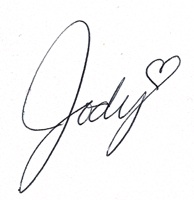 P.S. Do you have any idea how awesome it is to be hearing from tween readers who've read Easter Ann Peters' Operation Cool? It's the best.