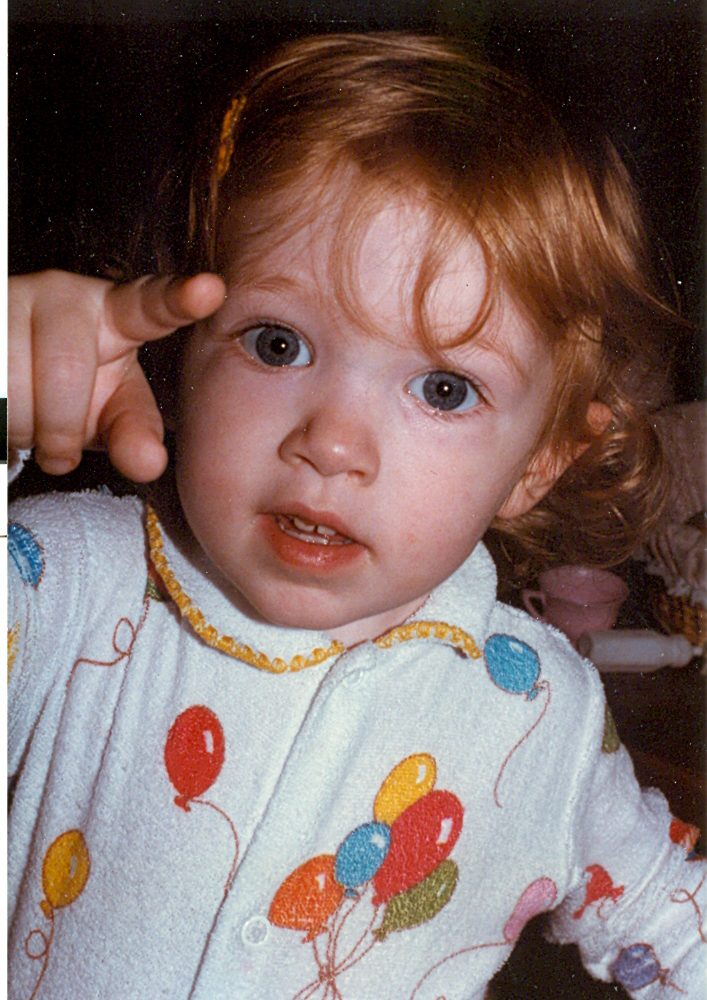 What's worse than having problems? Feeling like you don't have anyone to talk with about them.
A brave, smart, hopeful young woman recently wrote this to me:
"I'm 19 and my mother has been an alcoholic since as far back as I can remember. She was getting better, by better I mean drinking once a month maybe, this was around 3 years ago. Since my grandmother (her mother), who was pretty much like my mother, died on October 18, 2011, my mother has been drinking a lot. I really don't know what to do or say to her. No one believes me and pretty much takes it as a joke if I try to open up to them because my mother seems the perfect person when sober."
It's a variation of the story I've heard hundreds of times but it still sinks my heart. It's all too familiar to me. The good news is that this young woman recognizes that she needs help for herself and she will get it because she's going after it.
When I was a fifth grader, my teacher said, "Jody, you're so lucky to have such a perfect family."
I smiled, nodded and pushed down the truth, further and further.
Perfect?
My family and I were really perfect at something: Hiding problems.
And my alcoholic love one could be called the perfect example of Jekyll and Hyde.
All looked peachy to my teachers and classmates.
People in my family didn't really talk about the "drinking problems" of several of our loved ones.
I was confused constantly. Worried always.
When we did actually speak of the drunkenness and the fallout from the destructive behavior, it was in hushed tone.
My grandma would ask if we thought her neighbors saw my uncle stumbling drunk down the street at six o'clock in the morning or what they thought when they saw him passed out on her front lawn.
She was so humiliated by the behavior of the many addicts in our family.
I was ashamed, too.
When my cousin got married, I was one excited 13 year old. In a pretty bridesmaid dress, I was grownup fancy.
But my alcoholic loved one was drunk within the first 30 minutes of the wedding celebration. I remember every single terrible thing my alcoholic loved one said and did that night.  Sharp words were fired off at family members in every direction. My stomach knotted up so much, I could hardly breathe. I put on my pretend smile and prayed the bartender would stop serving drinks to my loved one. My final memory of the evening is crying in the backseat of my parents' car – not because this person ruined the fun for me but because I feared what would happen with everyone in the family knowing exactly happened when my alcoholic loved one drank too much.
I had worked so hard to keep it a secret to those extended relatives.
In the days following the wedding, I waited for a big talk or a surprise visit from an aunt or uncle.
But no one ever said anything to me.
As far as I knew, they pretended that it never happened.
And so the secret went on for another decade and the effects of the alcoholism worsened.
Why didn't anybody do anything?
Now, nearly two decades later, I get it.
1. For several family members who had the ability to do something, it was easier to pretend the problem didn't exist. That's denial.   
2. They were ashamed. They'd been raised to cover up for the addicts and to keep the rampant alcoholism in our family a secret.
They all needed help for themselves but they never went looking for it.
I wish I'd known about Alateen meetings when I was a kid. I know for certain it would have been extremely helpful for me to meet other young people with similar problems in their families. I would have realized that my family's drinking problems were actually severe cases of alcoholism. I would have realized I was so far from alone. I would have taken much better care of myself.
I also wish I would have known to study alcoholism so that I'd understand that it wasn't my fault, that I didn't cause my loved one's addiction and that I couldn't control the addiction or ever "fix" my loved one.
But I didn't know and so I suffered for years.
No matter the problem, I hope you have a trusted family member or close friend you can talk with about what's going on.
I met my best friend on the second day of high school. It took me two years to gather the courage to tell her about the drinking problems in my family and how they affected me. It felt like a gazillion pounds had been lifted from my shoulders. She helped me by reminding me to detach from their problems and not worry so much.
If you don't have a family member who'll listen or help, talk to your school counselor who can guide you to resources.  If your school counselor is a jerk or you just don't feel comfortable talking to her/him, contact your church and tell them you're in need of someone to speak with about problems. If you don't have a church you're affiliated with, ask your friends about the churches they attend and contact one.
The best thing I ever did for myself was to go to an Al-Anon meeting and then many more after that. It completely changed my life for the better. Al-Anon Family Groups® is an international organization for family and friends of alcoholics. It's a support group program for people affected by a relative or friend's drinking.
Alateen (for teens and in some groups, tweens, too) and Al-Anon (for adults) groups meet in community centers, churches, schools or other suitable places. It's a safe place to go every week to relax and be yourself among friends who have alcoholic loved ones, too. There you can let your guard down, share about what's happening in your life or just listen to other people's stories. It's free.
You can find a meeting near you by visiting www.al-anon.alateen.org or calling 1-888-4AL-ANON (1-888-425-2666) Monday-Friday, 8 am to 6 pm ET.
I've heard of students, supported by seasoned Al-Anon members, even starting Alateen meetings at their schools. How awesome is that?
When others ignore problems, take it as your cue to step up and talk to people who can help you help yourself.
Years from now, you'll never say, "Boy, I wish I wasn't courageous. I wish I didn't get help."
With wrinkles and wisdom, you'll say,"I took a step and that changed everything, even though I didn't realize it at the time."
As much as you may want to fix the problems of others, know that the best thing you can do for yourself and everyone around you, is to take good care of you.
Break the problem-ignoring cycle in your family. You have the power.
Take good care of yourself.