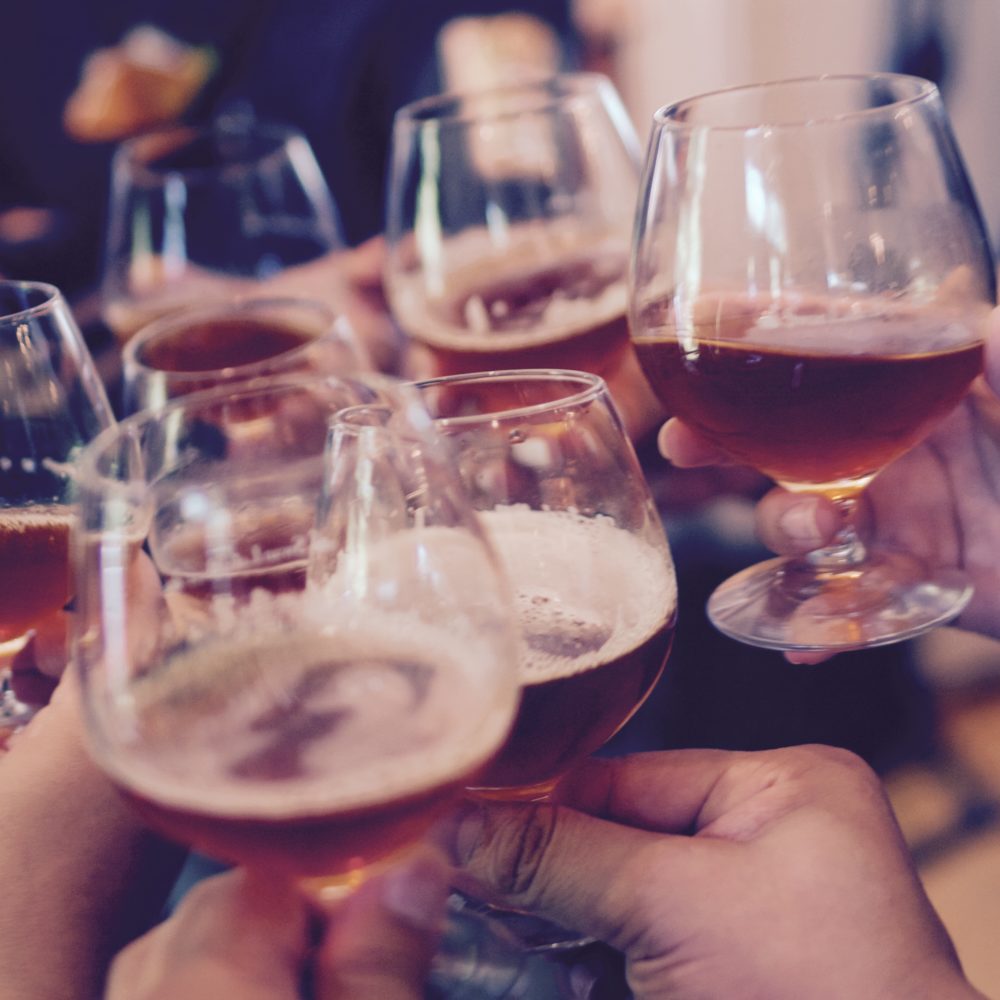 How bad can it really be? Just how many kids have alcoholic parents?
Most people do not know how HUGELY COMMON it is for children here in the U.S. and around the world to live with an alcoholic adult.
When the topic of parental alcoholism comes up in my conversations with people, they are usually floored when I share the very stats that astonished me when I began learning about alcoholism.
Per a 2012 Reuters story on survey data from the Substance Abuse and Mental Health Services Administration (SAMHSA), "on average, 7.5 million children — about 10.5 percent of the country's under-18 population — lived with a parent abusing alcohol during any given year."
The National Association for Children of Alcoholics reports that one in four American children lives with at least one adult who abuses alcohol.
It is an extremely common, global problem and it is 2017. Yet it is such a taboo, misunderstood topic – still.
When my middle-grade novel was launched, I went to several schools and spoke to hundreds of children for free.  I gave away copies by the dozen to social workers and teachers. At many of those talks, I was not permitted to discuss the fact that the main character's mother is an alcoholic. "It's too sensitive of a topic," one teacher told me. She feared that some parents may have drinking problems and the children would discuss the problem with them – because of my story.
Yes, my friends, that's reality. It's 2017 and we are still hiding one of the most destructive problems. The elephant in the room is still there. Most people think of alcoholics as the drunks – the homeless guys who slept outside of the liquor store – the ones who refuse help.  They don't think about the moms and dads with children, mortgages and careers.
Friends have told me stories of parents showing up at school events clearly wasted – they have slurred speech, they're walking funny and they're arguing with basketball referees. "One of the families my kid goes to school with, has a dad with a drinking problem," they tell me and go on to share sad details of a public display of drunken chaos.
"Your kid's school has more than one family with an addicted parent," I explain. "That's just the only one you've seen with your own eyes."
It is rarely obvious when a child has a parent with alcoholism.
Instead, parental alcoholism exists under the radar. We do not often see the signs because they are hidden so well by the kids and the parents.
My fifth-grade teacher said, "Jody, you have such a perfect mother."

I would probably have been the last student she'd expect to have been coping with the chaos of my mother's alcoholism.
Children of alcoholics become extraordinarily great at hiding any evidence of the effects of alcoholism. They are excellent liars and brilliant actors.
Just because they are "functioning," alcoholic parents' behavior has deep impacts on the children. As a girl, I was in a constant state of confusion. Sometimes, my mother showered me with love. Other times, she made me feel worthless. Thus, I blamed her drinking on me not being good enough and on me being a burden on her. And it became my responsibility and lifelong goal to fix her – to save her. Children recognize WAY MORE than we adults recognize. They see more, they hear more, the perceive and the internalize so much information.
Not only are we (society) not recognizing parental alcoholism, we may be unknowingly encouraging it. I've worked in marketing and PR for 14 years. As time on social media has become one of our most beloved pastimes, I see people reaching out to their social networks for emotional support and reassurance that their reliance on drinking to cope with life is not only OK, it's what everyone is doing.
In this Minnesota Post story, Cecelia Jayme, director of clinical services at Hazelden Betty Ford's Center City campus, comments on this issue.
"'It's everywhere,' Jayme said. 'I see people posting on Facebook about how "Mommy needs her time out," and adding these little wine-glass emojis. I see it on TV and in movies. This idea of women drinking as a way to cope with everyday life has become so normalized."'
Almost every day, I see lighthearted posts with images of wine glasses described as "Mommy's little helper" getting boatloads of likes.
I've wondered how this would have played out when I was a little girl, if social media had been around then. It is likely that if my mother had shared content about her drinking, it would have been awarded likes. After all, she was pretty, sweet, kind and fun and no one would have any idea that her drinking so negatively affected me and my sister. It is doubtful that anyone would have suspected that I was neglected, that I was constantly – and I mean constantly – worried about my mother's drinking.
Today, in some (certainly not all) cases, are we (society) essentially, unknowingly liking people's addictions?
Last year, a beautiful 25-year-old French woman – Louise Delage – appeared on Instagram. Within just a few months, she had thousands of followers. She symbolized freedom and spontaneity and relaxation. As an Entrepreneur writer described it, "She's the girl women want to be and men want to be with," he wrote. "She's beautiful, charming, outgoing and mysterious."
With every post, she earned hundreds of new followers. At nearly 50K followers, the bomb was dropped by Parisian ad agency, BETC.
The campaign, called "Like My Addiction," sought to raise awareness of alcoholism among young people. Society failed to see a depressed, addicted woman. This saddens me but doesn't shock me. We just don't see it, unless we've had a loved one with addiction.
Kids of alcoholics are abused, neglected and struggling in utter chaos. Parental alcoholism is occurring in every community, among every race, every socioeconomic background. Many COAs like me become mini adults as a very early age and quickly switch roles with their parents. This video sums this up well. The scenes here are so like some of my memories, it is painful to watch but so real and helpful in raising awareness, I'm glad to see it.
This is so moving ? pic.twitter.com/2dgx8UIJyT

— BBC The Social (@bbcthesocial) February 16, 2017
I hope people become more mindful and aware of the reality of parental alcoholism.
There is so much unseen in carefully edited social media posts but the children, they see/feel/live it all.