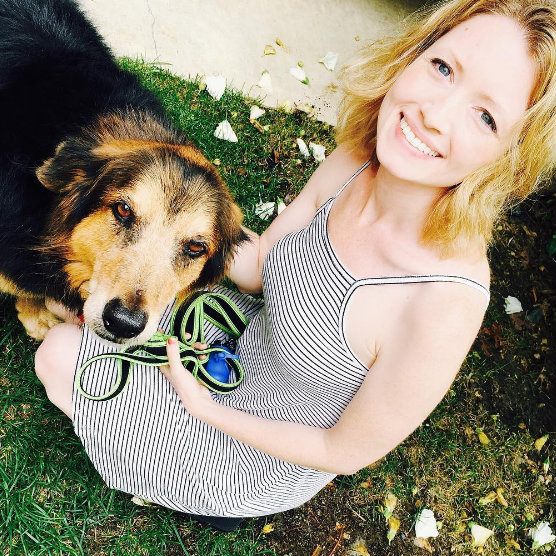 Hey. I'm Jody Lamb.
My story:
I'm 34 years old. Friend. Sister. Daughter. Writer. Super worrier. Believer in the power of hope.
I dig:
hanging out with my sister and my dog
being outside
reading
writing
comedies
cheese
cucumber sandwiches
good stories that move
I'm also an adult child of an alcoholic.
Many kids and teens grew up with an alcoholic parent.
About a quarter of everyone, according to research. About half or more of everyone, according to what I've seen and heard from people.
The effects of growing up with an alcoholic parent are extremely powerful. It turns out that us ACOAs have the odds of a good life against us.
I'm told people who grew up with an alcoholic parent usually go one of two routes as adults themselves:
A. Continue the same story line, repeating the behavior of their parents and passing the experience along to the next generation. It's a bitch of a cycle.
B. Take what they learned from those experiences, DECIDE THAT THEY WILL MAKE A GREAT LIFE for themselves and fight like hell to DO IT.
Many of us are on the path to B.  Think you're not? You are. You're on this website. Wheels in motion. No turning back.
As I continue my journey on path B, I realized I learn most from people's stories. I'm grateful for the kind and brave people who've shared their personal experiences with me. They will never know how truly powerful, moving and influential their words were to me.
To pay it forward, and do my part, I'm sharing my story and what I've learned in my journey.
Long version of my story:
Short version of my story:
My mother is an alcoholic. Her alcoholism has impacted every minute of my life.
I love my mom and if I could, I would take a disease in exchange for her freedom of alcoholism.
Her addiction caused extremely destructive behavior.
I grew up in with common child of an alcoholic chaos and neglect.
Like many first-born children of alcoholics, I became the adult of the household by age seven.
It was so confusing. I was ashamed, scared and 100% convinced that I could "fix" my mom.
I basically raised my amazing sister, who was born when I was 14. Our mother was never able to care for us the way, deep down, she probably wanted to. Our late father was an extraordinarily kind and warm man but he, too, was trapped in codependency.
So we all lived in chaos for decades.
And as a result, I felt all screwed up with issues – anxiety, trust, commitment, self confidence and lack of satisfaction…to name a few.
At 26, I was extremely depressed – like I didn't even want to go on.
Of course, no one knew this because ACOAs are great at hiding their unhappiness.
I felt I had to go on with my chaotic life as it was. Who else would take care of everyone? I couldn't just walk away. I considered petitioning for custody of my sister but I didn't want to hurt my dad.
I continued feeling this way until I finally got educated about the effects of parental alcoholism and began taking better care of myself.
I'm doing a lot better today but I'm a work in progress.
I hope you are, too.
Glad you're here.