Best books for children about alcoholism
Understanding addiction is extremely important for children with a parent or other loved one with alcoholism. Books are great resources to aid in helping children understand, cope with and heal from the trauma associated with having a loved one with a substance abuse disorder.
When my sister was little, I looked for books for kids on addiction, alcoholism and drugs. I wanted her to understand what was happening to our alcoholic mother and all of us. I fast discovered there are not enough children's books about drugs and alcohol. I hope this changes in the coming years. Here is the list of books that I have given to family members and recommended to others. As an author and adult child of an alcoholic, I believe these are the best fiction and non-fiction books to help explain alcoholism and addiction to kids and teenagers. Updated 8/26/2017.  Credits for all images: Amazon.com.
Preschool – second grade books (ages 4-8)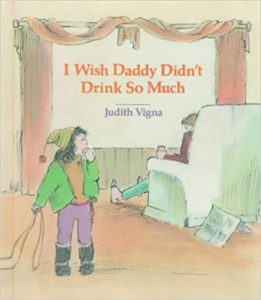 This is one of the most professionally-done books for kids of alcoholics. The illustrations are highly quality and the story is well written. It is hopeful and relatable. "After breakfast, Daddy didn't want to go sledding. 'Later,' he growled." Lisa describes disappointment about broken promises and being more aware of what was happening than her mother realized.  After a disappointing Christmas, Lisa learns ways to deal with her father's alcoholism with the help of her mother and an older friend. Highly recommend this as one of the best books for children about substance abuse.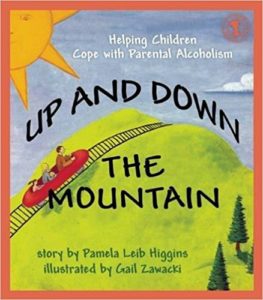 Sixth-grader Jenny is always worried about her alcoholic father. On the day of her graduation, she wonders if her father will attend the celebration and reflects on the many times her father's drinking caused absence at important events. This book for children of alcoholics is best for second and third graders, as the writing is a little more advanced than a preschooler will relate to. There is a lot of focus on embracing the up-and-down feelings that come with having a parent with a substance abuse disorder. This is a tender book that helps children understand that their feelings are normal and how to better cope with the pain they feel and the difficult situation they face living with an alcoholic parent.
Maggie's birthday party is ruined because her father is drunk; this leads to confrontations at school because Maggie is embarrassed and angry. When Maggie speaks with the school counselor, she learns that her father has a substance abuse disorder. She learns that her father's drinking has nothing to do with Maggie and her siblings. She learns how to cope. Her father goes into treatment and by the next birthday, he is in recovery. Some reviewers of this book say the story ends on a too-hopeful note, as many parents with addiction may never recover. However, I believe this book explains well that children have nothing to do with their parent's drinking and provides a realistic look at the possibilities for healing.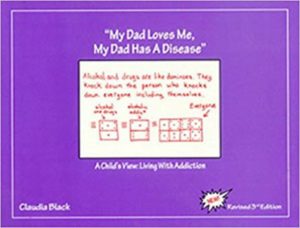 Written by adult children of alcoholics (ACoA) expert Claudia Black, this book is entirely penned by children. It provides a child's view of addiction. The drawings and stories reinforce the idea that chemical dependency is a disease and that the alcoholic or addict in the child's life has a disorder and is ill, and not a bad person. I think this was a brilliant approach to the book; who better to explain the reality than fellow kids who speak and think in similar ways?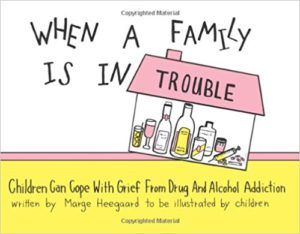 This one is workbook-style for children about ages six to 12. Kids fill in and draw responses to prompts like "I feel angry when…" etc. There are also great suggestions for healing and coping including the appropriate time to express feelings and what to do when there are safety concerns ("It isn't safe to ride in a car with someone who is drunk or high on drugs…or with someone acting crazy because they can't get them.") This book is a good tool for adults to understand what questions children of addiction have and how they are feeling so that the adults can better support them.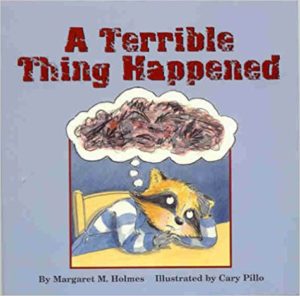 Full disclosure – this is the only one in this list I haven't personally read but it has been highly recommended to me by many grandparents and parents with children who've experienced a traumatic event due to addiction in their families or something else. Sherman Smith saw the most terrible thing happen, but it is never explained what the thing was that he experienced. This enables the reader to relate the event to whatever traumatic event he/she had personally experienced. At first, Sherman tries to forget about it, but something inside him started to bother him. He felt nervous and had bad dreams. Then he met someone who helped him talk about the terrible thing and made him feel better. A good conversation starter.
Middle-grade books (ages 8-13)
There are very few relateable books for tweens with parents, siblings or other loved ones with alcoholism or other substance abuse disorders. These are the few books for children in grades third to seventh that I recommend: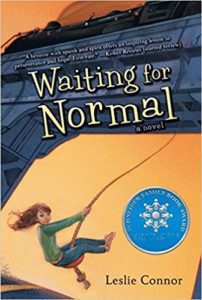 This is a very inspiring story about Addie, a girl with perseverance and hope. Addie quickly becomes the mini adult of the household. Her mother is bipolar and not identified as an alcoholic but the all or nothing, confusing up-and-down behavior and relationship is very similar to that of kids and alcoholic parents. Addie is waiting for normal. But Addie's mother has an all-or-nothing approach to life: a food fiesta or an empty pantry, her way or no way.
Addie's mother is bipolar, and she often neglects Addie. All-or-nothing never adds up to normal, and it can't bring Addie home, where she wants to be with her half-sisters and her stepfather. But Addie never stops hoping that one day, maybe, she'll find normal. This book earned multiple top literary awards – and rightly so!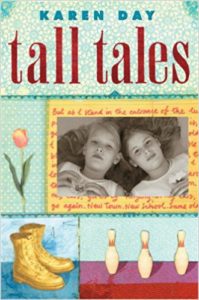 Meg's family has moved a lot because of her father's drinking. Meg arrives in her town longing to find a real friend, someone she can talk to and write stories with. When she and Grace join forces to write a book, she's thrilled that she has finally found someone who likes her for who she is, who trusts her and confides in her. But she can't tell Grace about her father. Even though she hates to lie, Meg can't resist telling tall tales about her family and her life to Grace and other kids. For Meg, friendship turns out to be the key to telling the truth, and to a better life for her family. This is a very sweet and realistic story for children of alcoholics. Lying is a common coping mechanism for kids with addiction in their families. This story shows the power of telling the truth and reaching out for help. This is one of my favorites, because the themes of friendship and coming-of-age are balanced with the tough stuff at home – just like real life.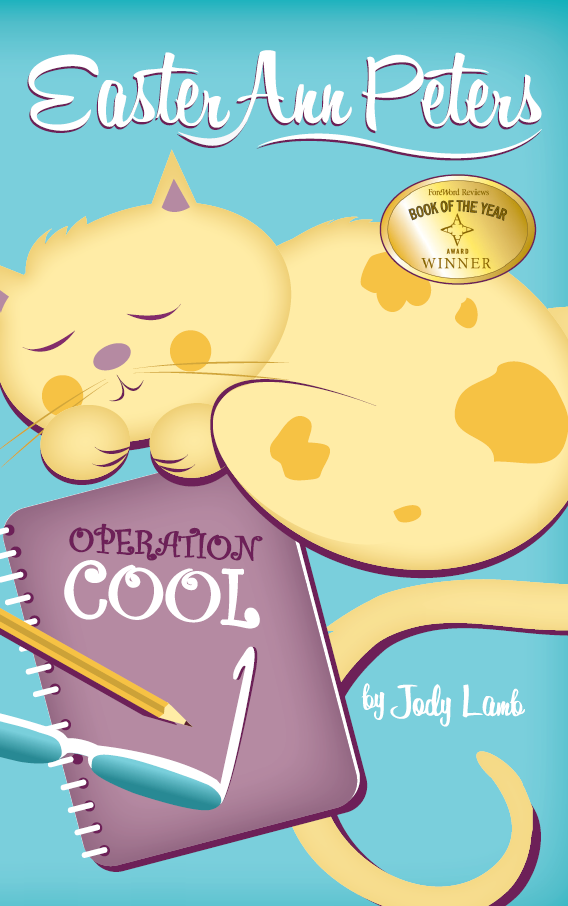 In 2009, I went looking for fiction and non-fiction books for children about alcoholism. I hoped that if these books hadn't been available when I was a girl, they were available for twenty-first century kids, including my little sister. I also hoped to find books for tweens and teenagers about addiction and substance abuse. I wanted my sister to understand the family disease. I was so disappointed to discover that few books on this common topic existed. When I enrolled in a community college creative writing course for fun, the story of Easter Ann Peters' Operation Cool came quickly.
Twelve-year-old Easter Ann Peters' Operation Cool, a plan to make her seventh grade year awesome, is derailed as Easter copes with her mother's alcoholism in their tiny lakeside town.
FOREWORD REVIEWS MAGAZINE: 2012 Book of the Year Award in juvenile fiction. "Debut author Jody Lamb nails the seventh-grade mentality in her funny, loving ode to an outcast. Cliques, clothing, and other everyday discomforts form the backdrop for her irresistible heroine's larger trouble: an alcoholic mother. Enter a stunning new best friend and, with her, Easter's newfound confidence to just be herself." – ForeWord magazine (spring 2013)
SCHOOL LIBRARY JOURNAL: "The protagonist's struggles are well drawn and feel real…This is a solid choice for its realistic portrayal of middle school and a child's struggle with an alcoholic parent." -Kefira Phillipe, Nichols Middle School, Evanston, ILα(c) Copyright 2011. School Library Journals LLC, a wholly owned subsidiary of Media Source, Inc.
BETTY FORD INSTITUTE: "…belongs on the shelf of every school counselor in America."
BETTY FORD CENTER: "A sensitive look at how alcoholism affects the entire family, especially the children. A message of hope and the possibility of healing makes this a very powerful read."- Jerry Moe, National Director of Children's Programs, Betty Ford Center
Books for teenagers (ages 14 – 19)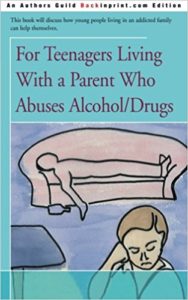 This non-fiction book for teens answers common questions. It has a question-and-answer style that makes it easy to read. However, I'll warn that feels dated; it was originally published in 1974 and you can tell. There are no references to the post-internet world. That being written, it answers the timeless questions well such as:
"Why won't my parent just get a hold of themselves and stop drinking?!"
"If I keep my father from seeing the alcohol, he would give it up. Should I throw out all the bottles in the house?"
"Does this mean I'm going to suffer from substance abuse when I'm older like my parents?"
"Should I stay at home?"
"What causes alcoholism?"
"Why do I fight with my parents, even when they are sober?"
It's a great crash course about addiction for teens, young adults and adult children of alcoholics.
A great introduction to what Alateen and Al-Anon meetings are all about, this book features personal stories from teens. They share relateable experiences and feelings related to their experiences with a parent with a substance abuse disorder.  I so wish I had this book when I was teenager, as I believe it would have encouraged me to attend Alateen meetings. There, I would have learned that I was SO far from alone in my experience with an alcoholic mother. I would have learned to how to cope and start my healing journey 10+ years earlier than I did. Like all of the Al-Anon publications, this feels dated and should be refreshed to better appeal to today's youth. But still, the stories are powerful.
Please share
Please share this list of book recommendations; you never know who in your social networks has a young person in their lives who could really benefit from these books!
Add to this list
What books would you add to the list? Please share the knowledge in the comments below.
Book recommendations for adult children of alcoholics
You may also be interested in my list of recommended books for adult children of alcoholics (ACoAs).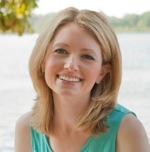 Jody Lamb is an author, blogger and adult child of an alcoholic on a journey to create an awesome grownup life. Motivated by her experience with a mother who has a substance abuse disorder,  Jody has volunteered at recovery centers' children's programs and served as a pro bono PR consultant for related causes. Visit
JodyLamb.com
.
Twitter
and
Instagram
: @JodyMLamb. YouTube:
/JodyMLamb
.
Facebook.com/JodyLambAuthor
.
Subscribe to receive a monthly roundup of recent posts by email: