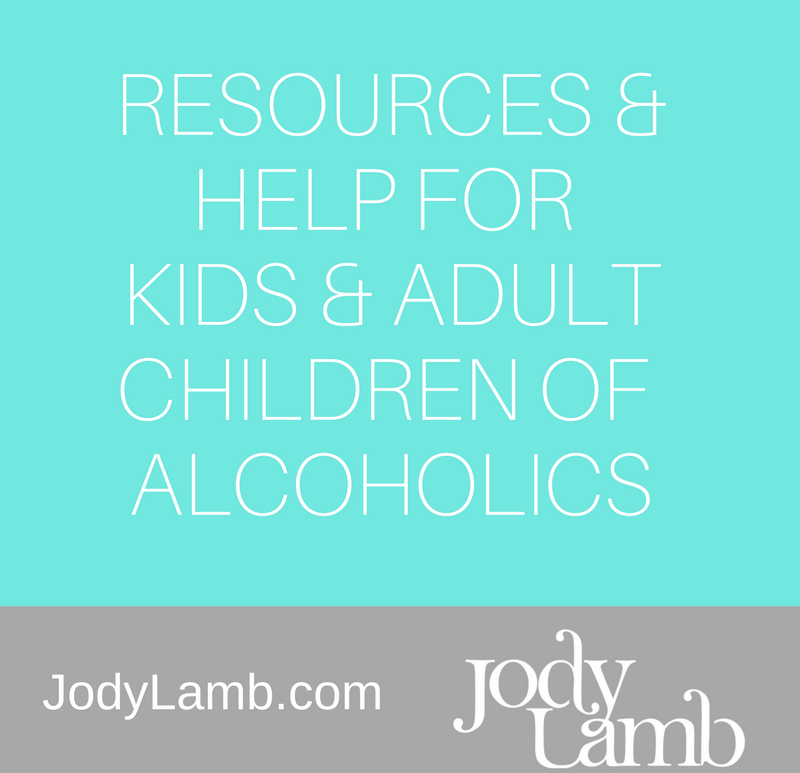 Resources for children of alcoholics or anyone who's worried about or negatively affected by a loved one's drinking
Help for adult children of alcoholics
Places on the web that helped me better understand alcoholism, addiction and its impact on kids and families
My favorite blogs for adult children of alcoholics:
The best books for ACoAs:
Discover my favorite books for COAs on Best Books for Adult Children of Alcoholics.
Help for kids and teenagers with alcoholic parents
Young people coping with loved ones' alcoholism and other addictions? You are in my heart, in my thoughts, in my prayers and you fuel my hope each and every day. You are the strongest, kindest people around and you inspire me. Hold tightly to hope.
Nickelodeon produced this great documentary about how kids cope with their parents who are addicted to alcohol
Seven things kids of alcoholics should know:
You are not alone.
Millions of children in the United States (and millions of others around the world) live with one or more adults who abuse alcohol. As many as one in four of your classmates may be going through the same stuff as you at home.
You cannot cause a parent or someone else to drink. You cannot affect how much or how little they drink.

You cannot make someone stop drinking; you cannot cure/fix the person.

You have one job in life: to take good care of you.
If you don't feel safe, it's time to ask for help. If you feel worry all the time, it's time to ask for help. If you do not feel hopeful about the future, it's time to ask for help.
Hold onto hope and your dreams.

Get educated about alcoholism and you and your whole family will benefit from it.

Help is available.
If you do not feel safe
ChildHelp USA Child Abuse Hotline: 1-800-422-4453. If you do not feel safe, please call this number and a counselor will help you – 24/7. You do not have to give your name. All calls are anonymous and confidential.
Support groups
Alateen: www.al-anon.alateen.org
Find a meeting near you by calling 1-888-4AL-ANON (1-888-425-2666) Monday-Friday, 8 am to 6 pm ET.
Alateen groups meet in community centers, churches, schools or other suitable places. It's a safe place to go every week to relax and be yourself among friends who have alcoholic loved ones, too. There you can let your guard down, share about what's happening in your life or just listen.
The most important resource of for children of alcoholics
YOU! Your only responsibility in life is to take good care of yourself. If you do not feel safe, please tell a grownup you trust and reach out for help. You deserve safety and serenity.